THEY WANT US BACK!!
The Newark Charter School 5th grade has resumed Ye Olde Renaissance Night program (an evening set in the 1400s) and would love for us to participate again this year with display stations and a brief fighting demo.
WE NEED YOU
–A&S displays (bring your own table & chairs, disinfectant wipes, water, snacks, etc.)
–Garb of all sorts
–Fighters who want to have some fun (bring your own water, etc.)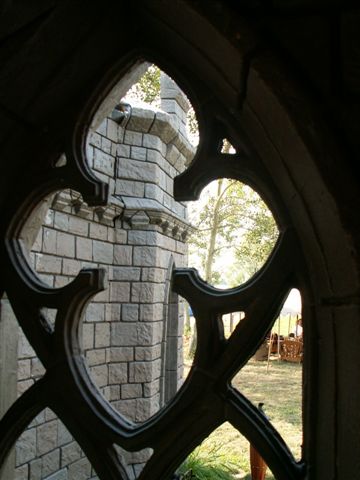 WHEN
Wed., May 25, 2022, 5:00 – 8:30 PM
WHERE
Newark Charter School, 2001 Patriot Way, Newark, DE 19711
THIS YEAR
Weather permitting, the school will hold the event OUTSIDE, under tents
If we're outside, masks are not required.
If we're inside, masks are required.
Either way, we'll need proof of vaccination and/or negative PCR test taken within 72 hours of the event.
SCHEDULE
Last time the schedule went like this:
5:00 – 6:00 We set up in the gym and garbed up (school bathrooms are open to us)
6:00 – 6:30 Students moved through stations (archery, armor, take pictures)
6:30 – 7:00 Students moved through the buffet line and ate while music played
7:00 – 7:15 An outside group performed/showcased their talents
7:15 – 7:55 OUR FIGHT DEMO!
7:55 – 8:00 Closing remarks
EAST KINGDOM COVID SAFE & MASKING POLICY
For more information, go to the Gate in a Box: COVID Edition resource on the Kingdom Seneschal's webpage: https://seneschal.eastkingdom.org/gate-in-a-box-covid-edition/
Although the SCA complies with all applicable laws to ensure the health and safety of our event participants, we cannot eliminate the risk of exposure to infectious diseases during in-person events. By participating in the in-person events of the SCA, you acknowledge and accept the potential risks. You agree to take any additional steps to protect your own health and safety and those under your control as you believe to be necessary.