Greetings! Join us for this monthly, informal gathering where we work on A & S projects together. Come with your own project or learn something new! Dress is modern.
WHEN
Tuesday, June 4, 2019 from 7:00 to 9:00 pm.

WHERE
The home of Baroness Hedewigis, 1604 Old Wilmington Road, Hockessin, DE 19707.
DRINK CONCENTRATES
All are welcome! Lord Karl and Baron Mael Eoin will be teaching us how to make some simple syrups to add to our water for natural flavoring.
HOW TO HIDE YOUR MODERN EQUIPMENT!
There will also be a roundtable discussion on ways to make modern camping equipment look less glaringly modern if you are interested in creating a more period looking encampment.
EVERY MONTH
Baroness Hedewigis hosts an A&S Night on the first Tuesday of every month starting at 7:00 pm. Contact Baroness Hedewigis 302-239-9787 if you have trouble getting to her home, which is a red barn. Carpooling to the site is highly encouraged.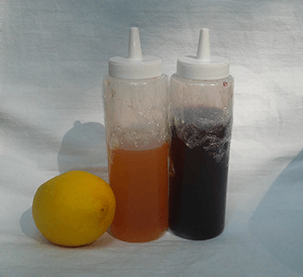 Workshop Handouts