A 2022 event is anticipated…


Tournament of the Fallen Stag (10th Anniversary)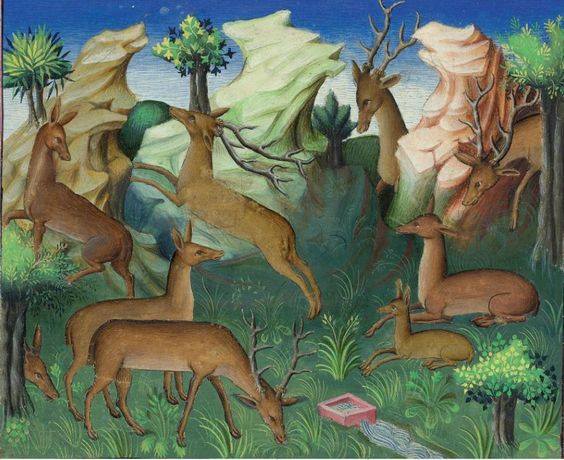 CALL TO ARMS!
Come, join us in celebrating the 10th Anniversary of the Tournament of the Fallen Stag hosted by the Shire of Caer Adamant on a future October Sunday in Newark, Delaware! As the fall approaches and the leaves of the trees begin to fall on the ground, we hunt for next Tournament Champions and Shire Champion.
ARMORED COMBAT TOURNAMENT
Armored combat fighters, gather your weapons and arrive prepared to fight for Tournament and Shire Championships in a 90-minute, Bear Pit style tournament! The tournament will be divided into two 45-minute periods with a break in between. One point will be awarded for losing a bout and two points for winning a bout.
CHALLENGE: Meet our current Shire Champion, Adam Greatsword, in the list for one bout before the tournament begins!
For the tournament, fighters will spin our WHEEL OF DOOM to learn what weapon form(s) they will be wield into battle.  Weapon forms will include: (1) sword & shield, (2) two weapons, (3) great weapon, (4) spear, (5) polearm and (6) fighter's choice.
SHIRE CHAMPION: Learn about the honor of becoming Shire Champion.
FENCING TOURNAMENT
A Fencing Tournament will be fought in a Round Robin format, with the finals being determined by the number of fencers attending.
PRIZES will be awarded for
Tournament Champion – Armored Combat
Shire Champion – Armored Combat
Tournament Champion – Fencing
TOURNAMENT ENTRY (Food Drive)
To gain entry into the tournament, every fighter and fencer is asked to bring one bag of unexpired, nonperishable food items for donation to the Food Bank of Delaware. We hope to help those whose winter stores are not yet filled.
Most Wanted Foods include: Hot and Cold Cereals, Peanut Butter, Canned Fruits, Canned Meats, 8 oz. Shelf-Stable Milk, Canned Vegetables, Spaghetti Sauce (download list: https://www.fbd.org/wp-content/uploads/2021/04/Most-Wanted-List.pdf)
RATTAN WEAPON ARTIST COMPETITION
Artisans are encouraged to submit list legal rattan weapons of their design and making to compete for the title of Rattan Weapon Artist Champion! Submissions will be judged by a panel as to creativity, workmanship and functionality.
A & S GIFT EXCHANGE
Everyone is encouraged to participate in the gift exchange! Craft a single period work of Arts or Sciences, the hours of work and monetary value of the gift being at your pleasure. Wrap your gift, leaving it unmarked, and place it in the designated area during the Fallen Stag event in anticipation of an exchange. The goal is for all participants to go home with something different than they created/made and to share joy and appreciation for the time and effort which goes into creating period works.
ACTIVITIES FOR CHILDREN
There may be a couple activities for children during the day. If so, details to be posted.
SPECTATORS
All are welcome and encouraged to watch the chivalrous efforts of the combatants and the wearing of pre-17th century garb is encouraged. The Shire will have its Gold Key (period clothing that can be borrowed, free of charge, for the day) on hand and available for those who wish to take advantage of it. Remember to bring your favorite seat!
SCHEDULE
11:00 am            Site opens | Registration & Inspections for Tournament begins
1:00 pm            Tournament begins | Rattan Weapon Artist Competition begins
3:00 pm            Lunch (bring your own picnic food and beverages
3:30 pm            Tournament results and new Shire Champion announced
4:00 pm            Rattan Weapon Artist Competition entries must be picked up
5:00 pm            Site closes
SITE INFORMATION
The site, a public park, is very dry. Restrooms, located in the pavilion, will be open and available.
DAY BOARD / FEAST
No day board, feast or food of any kind shall be provided by event staff or attendees to other attendees. Water coolers will be available and attendees are asked to provide their own drink containers.

All attendees must provide their own picnic food, beverages and gear (dishes, cutlery, disinfecting / cleaning supplies and etc.). While consuming food or beverages, attendees are encouraged to remain stationary and follow existing social distancing guidelines.
EVENT LOCATION / DIRECTIONS
Glasgow Regional Park
Pavilion #4
2275 Pulaski Highway
Newark, DE 19702
Google map (https://goo.gl/maps/iLJYxKCJA2Q2).
REGISTRATION FEES AND RESERVATION DEADLINE
Continuing Shire tradition, this event is free.  However, everyone is encouraged to join the fighters and fencers in bringing unexpired, nonperishable food items for the Food Bank of Delaware (see Most Wanted Foods List above).
AUTOCRAT CONTACT INFORMATION
Nancy Alyn
Modernly Nancy Payne
npayne193@gmail.com
(302) 530-0189 calls/texts are appropriate